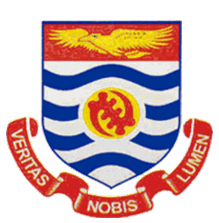 At the end of the month, I will be embarking on the trip of a lifetime. I'll be travelling to Ghana to visit the University of Cape Coast, where I've been invited togive a public lecture, take part in university meetings and close the deal on a working/business relationship between UCC and SketchCop® Solutions, Inc.
For those not familiar, the country is officially known as the Republic of Ghana.
Ghana is located in the sub-region of West Africa. It's bordered by: The Ivory Coast, in the west, Burkina Faso, in the north, Togo, in the east, and the Gulf of Guinea and Atlantic Ocean in the south. Ghana is also home to approximately 28 million friendly and hospitable people. The country itself has a rich history and boasts a variety of natural resources.
My lecture, Making the Move from Pencil to Pixels will cover the history of forensic art and its migration from a low-tech to high-tech criminal investigation tool.
During my visit to the university, I will also be participating in a Crime Scene Investigation Symposium. There will be meetings with representatives from the University, Ghana National Police, as well as Gujarat Forensic Science University in India. Most important, will be the opportunity to meet with students who are studying to become involved in what I believe to be the career of a lifetime.
Forensic science and techniques for crime scene investigation has greatly improved over a period of decades here in the United States. Each day new ways to collect and preserve evidence are developed. In the next 5-10 years, the forensic science discipline will look much different than It does today.
In developing countries, like Ghana, forensic science and the crime scene investigation is akin to discovering a new country. They are eager to learn and have a strong desire to succeed and develop a level of expertise that will greatly improve Ghana's criminal justice/court system.
Luckily for the University of Cape Coast, they have an energetic leader in Forensic Science Department Head Dr. Richmond Afoakwah, Ph.d. He has searched tirelessly around the world engaging in cooperative agreements with academic institutions and private corporations to help students gain a degree they can put to use to help their communities and further personal and professional growth.
During my lengthy police career and frequent travels across the country, I've learned that no matter where we live, we all desire the same thing - to live in safe and secure communities.
Safe communities help bring people together and are good for the economy. Businesses look for safe communities where they can thrive and contribute. Safety and security help create a trickle-down effect that are beneficial to many sectors, the value of which cannot be denied.
To be recognized to help continued growth in Ghana is truly an honor. The opportunity to grow the SketchCop® brand internationally is important as well. To be provided with the awesome responsibility of educating others is always a humbling experience.
Whether its classes offered in our SketchCop® Online Academy or hands-on courses it makes no difference. Each one is important in legacy building and preparing the next generation to replace us. And though the sun may be setting for some, it's not yet below the horizon line for me. So off I go to Ghana educating them on a new skill!
In the meantime, don't forget to enjoy our courses and sign up for our monthly newsletter. Lastly, please enjoy a safe and Happy Halloween and I'll provide you an update upon my return.