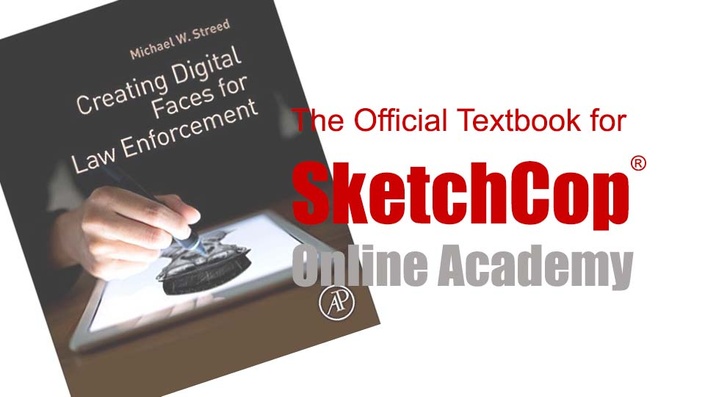 Book: Creating Digital Faces for Law Enforcement
The Official Textbook for SketchCop Online Academy
Creating Digital Faces for Law Enforcement, 1st Edition
Author : Michael W. Streed
Release Date: 13 Feb 2017
Imprint: Academic Press
Print Book ISBN: 9780128051023
Pages: 418
Dimensions: 235 X 191
Comprehensive, step-by-step guide that addresses the creation of digital, software driven sketches for non-artist technicians
Key Features
*A step-by-step guide addressing the creation of digital, software-driven, sketches for non-artist technicians.
*Includes descriptions supported by both photographs and video demonstrations to assist the reader in better understanding the process.
*Written by an internationally-recognized police sketch artist with 40 years of experience.
*A companion website page will host author created / narrated videos for reader access.
Description
Today, law enforcement requires actionable and real-time intelligence; 24 hours a day, seven days a week to help respond to cases efficiently. When evidence is lacking in a case, law enforcement officers are often times left to rely on eyewitness descriptions. In order to quickly disseminate facial composites to news outlets and social media, law enforcement needs to rely on every tool available; including traditional forensic artists and advanced facial composite software.
Creating Digital Faces for Law Enforcementprovides the proper foundation for obtaining key information needed to create effective facial composites. There are two main methods to create a facial composite, first through traditional forensic art techniques and second by using commercially developed facial composite software. Traditional forensic art has advanced from pen and paper to more enhanced digital tools. This text reviews the development of digital tools used by the forensic artist describing each tool in detail. Creating Digital Faces for Law Enforcementis the first text of its kind to address the creation of digital sketches for forensic artists and software-driven sketches for non-artist/technicians.
This is the book that will teach you how to get started on the path to becoming a digital forensic artist.
Inside the book you'll learn more about…
Pencils to Pixels
Getting Started
When, Where, Why, and How?
The Eyewitness
The Interview
The Human Face
Courtroom Testimony
Lights, Camera…Facial Composites in the Media
Digital Tools
Let's Make Faces
Change-a-Face
Putting It All Together
Facing the Future
Learn the basics of creating digital faces from Michael W. Streed - The SketchCop and start putting your art skills to work!
Readership
Law Enforcement Investigators (civilian / military), Forensic/Crime Scene Investigators, Crime Analysts, Private Investigators. Forensic Science and Criminal Justice College / University Students (2/4 year programs)
About the Author
Michael W. Streed is an internationally-recognized police sketch artist based in Southern California. For 37 years he has blended his rich law enforcement experience and artistic skills.

Your Instructor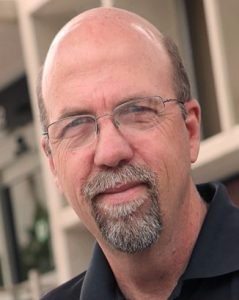 (Ret.) Police Sergeant Michael W. Streed is an internationally-recognized forensic facial imaging expert based in Southern California. For 39 years, Michael has blended his rich law enforcement experience and artistic skills to provide forensic facial imaging services to some of the largest, most diverse, police agencies in the United States, including the Los Angeles and Baltimore City Police Departments. As Baltimore Police Department' s first ever, full-time, Forensic Artist, Michael was tasked with establishing the Forensic Services Division' s Forensic Facial Imaging Unit. He built the unit from the 'ground up' while managing one of the busiest forensic art caseloads in the country. Michael's efforts were rewarded when his Forensic Facial Imaging Unit was the first-of-its-kind to receive ISO 17020 accreditation.
Michael' s long and distinguished career as a forensic artist paralleled his law enforcement career. The experience he gained investigating violent crimes, sexual assaults and juvenile crime helped him develop highly-specialized interview skills which Michael adapted for his role as a police sketch artist. His unique perspective on eyewitnesses, coupled with strong communication skills, has made Michael one of Southern California' s most sought after police sketch artists. Those same skills helped him develop successful police sketches in many high-profile cases such as: The Samantha Runnion murder, the Anthony Martinez murder, the Baton Rouge serial killer, and Orange County' s (CA) Fortune Teller murder. Now, Michael is ready to pass along his knowledge to the next generation of forensic artists through his SketchCop® Online Academy.